Autumn/Winter 2013 beauty trends!
Here are our top 5 beauty trends for Autumn / Winter 2013. Keep up to date with the latest catwalk makeup trends and check out our pick of the best products to get the look!
Matte satin skin
Perfect velvety skin is definitely the big beauty trend for autumn/winter 2013 with Victoria Beckham, Chloé and Stella McCartney showing models with matte satin finished foundation. The sun-kissed dewy look worked for the summer, but we think the more groomed matte effect is a real winner as we come into the winter months.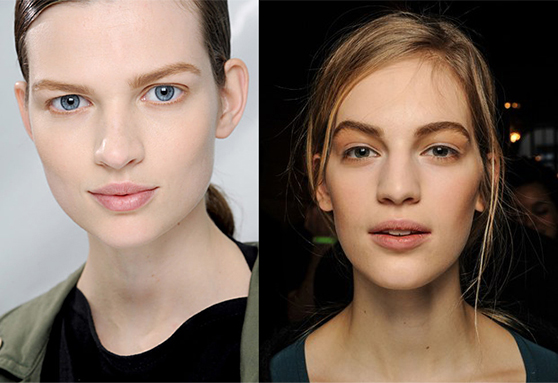 Get the look:
Always make sure to let your moisturiser sink in completely before applying any makeup. For oily skin we recommend S5 Skincare Balance Fluid Moisturiser. Conceal any blemishes or dark spots with Royal Effem Cover Up Stick before applying Extreme Lasting Mat Foundation with a good foundation brush. We love Jane Iredale's hand tied brushes as they're very gentle on the skin and are made to last. Set your makeup with a spritz of Jane Iredale Pommist to keep it in place.

Defined brows
Big brows made a real statement at many of the catwalk shows this season with everything from bushy and unkempt to neat and defined. Jean Paul Gautier showed off bold dark brows while at Stella McCartney the brows were more natural.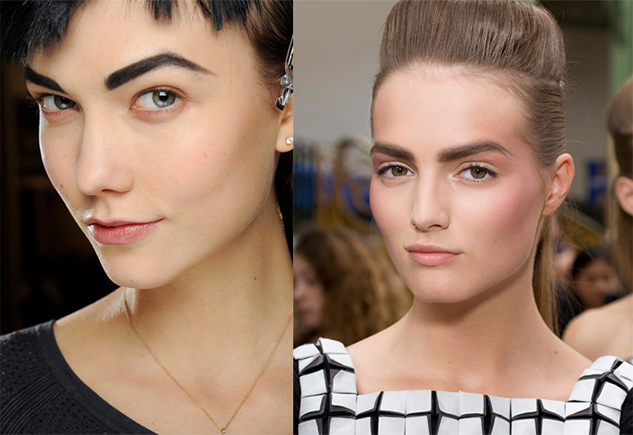 Get the look:
If the bushy eyebrow look is not for you then pluck any stray hairs before using a brow powder to fill in any patches and make them look fuller. Slice produce great ergonomically designed tweezers, which really do the job.
Jane Iredale's Bitty Brow Kit is a must have to fill in brows and keep them in place. Available in brunette or blonde it comes with brow powder, botanical brow wax and three brushes in a handy little case. Brush brows into place before fixing with the brow wax and then fill in with the pigmented brow powder. You can build the colour to make your eyebrows appear really thick and full. It's also perfectly sized to pop in your handbag for any touch-ups through the day.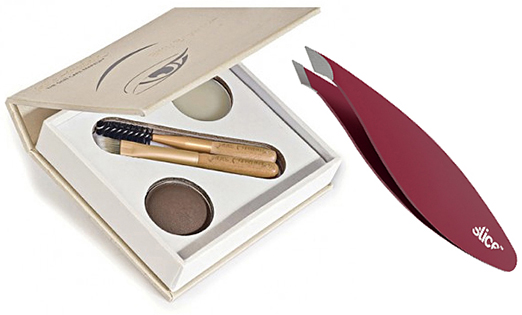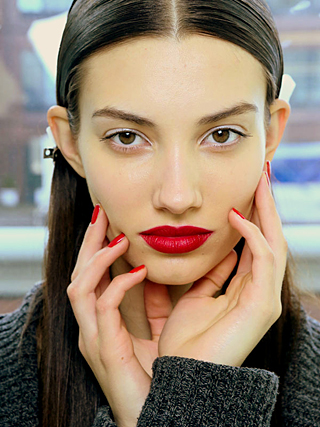 Red nails
The summer was a kaleidoscope of colour for nails and a real mix of textures too. The autumn / winter catwalks showed red as the nail colour of choice for many designers including Valentino, Chanel and Burberry.
Tones ranged from deep garnet to bright tomato shades. Burberry showed a true pillar-box red matched with show stopping red lips.
Get the look:
Every girl needs a red nail polish and the choices out there are endless.
Start with a good basecoat to keep colour in place. Zoya Anchor Basecoat is one of our favourites.
For a vampy red try Butter London Come To Bed Red or Zoya Carmen. For a deeper more burgundy colour check out Ciaté Dangerous Affair or Mistress for a tomato tone.
Lock colour in and prevent chips with a strong topcoat such as Butter London PD Quick Topcoat to finish the look.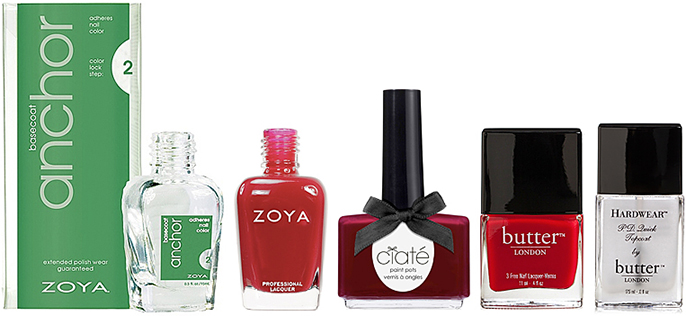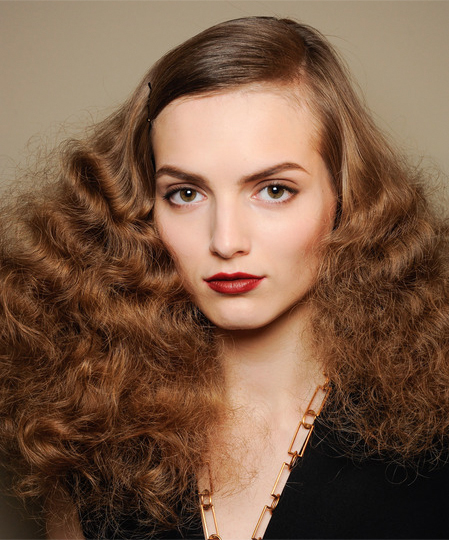 Perfectly Polished
An overall polished look with a hint of the Forties was showcased everywhere this season.
Sophisticated hairstyles matched with perfect skin, neutral eye makeup and red lips could be seen at Bottega Veneta. Definitely a more grown up makeup look!
Get the look:
Make sure to use a good primer before applying foundation to keep makeup in place and help it last.
Astalift's Day Protector SPF 35 sinks into skin beautifully and is a perfect base for makeup.
To give your skin an extra glow, try Jane Iredale's Smooth Affair Facial Primer & Brightener.
Correct any dark circles with Jane Iredale Active Light Under Eye Concealer before using the Purepressed Base Mineral Foundation.
Both Royal Effem and Jane Iredale have a great range of soft neutral eye colours. Finish off with Jane Iredale's Puremoist Lipcolour in Susan and a sweep of Volume Mascara for a perfect sophisticated look.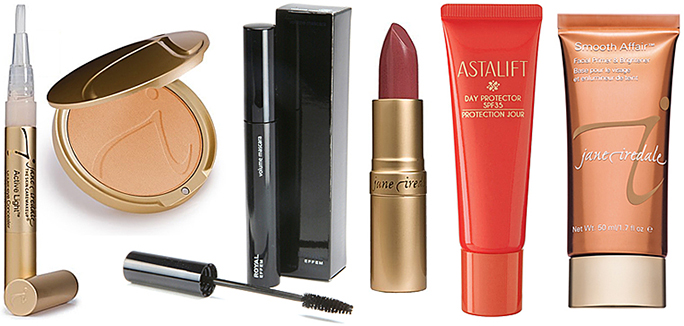 Grunge
On the other end of the scale, grunge was a big hit on the catwalks of Rodarte and Giles with both concentrating on the eyes and keeping the rest of the makeup neutral.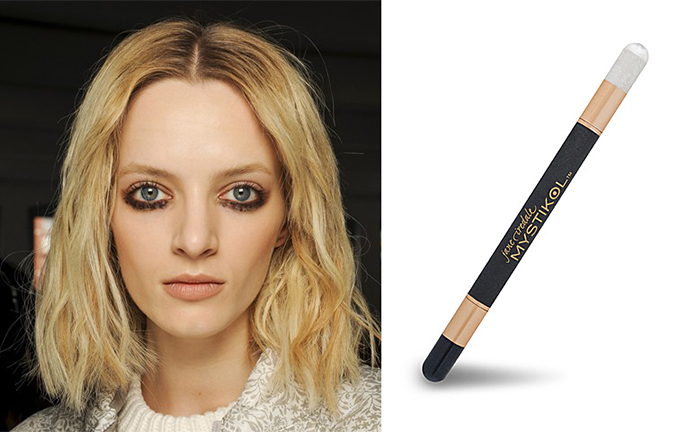 Get the look:
Jane Iredale's Mystikol eyeliner is the perfect tool for achieving the soft, smoky eye effect. Its creamy formula is easy to apply, stays in place and wont crease or smear. Use along the bottom lash line and blend with the sponge tip or your finger. Use the highlighter end along the brow bone or inner corner of the eyes.