After a rather dismal and bleak start to spring (with everything from torrential rain, gale force winds and the occasional snow drift), it looks like summer might be on its way. That means its time to bring out the sandals and paint those nails!
With the top nail brands introducing their latest summer collections we really are spoilt for choice, with everything from crème and matte to glitter and shimmer, not to mention the amazing WOW Kits from Ciate.
Nail Care – Prep Those Pinkies!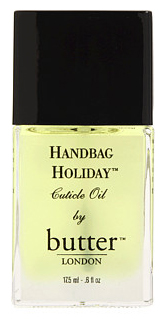 But before we get colourful there's a little preparation to do. The never-ending winter has not been kind to our nails, leaving them parched and in need of a little TLC to look their best. Both Butter London and Ciate have a great range of nail care.
Butter London's Handbag Holiday Cuticle Oil will help keep cuticles in tip-top condition. This intensely nourishing oil has a cocktail of vitamins and natural oils to soften and treat hard cuticles. A weekly dose of Butter London's Melt Away Cuticle Eliminator will gently exfoliate and decrease cuticle size by breaking down and softening dead skin cells, leaving you with a great base to apply your colour to. For those of us with weak and brittle nails Butter London's Horse Power Nail Fertilizer is a must. It uses an herbal ingredient called Horsetail to strengthen and repair damaged nails and used daily for one month delivers great results.
Ciate's range of nail care includes their highly nourishing Love Me Oil with a delicate Almond fragrance. Their Beautiful Cuticles remover is excellent at softening hard cuticles, making them easier to remove.
Once you've pampered your nails its time to get them into shape. We love Slice's Beauty Care tools for their innovative design and precision cutting. Their range of cuticle and nail scissors and clippers are beautifully made from professional grade stainless steel and ergonomically designed to make them easy to use. You even get an added feel good factor as Slice donates 1% of their corporate worldwide sales to various autism research programs.
A Kaleidoscope Of Colour – This Summer's Nail Collections
After all the preparation it's time for the fun to begin! This season has seen a diverse range of nail colours so you're sure to find a colour and finish to suite your style and mood.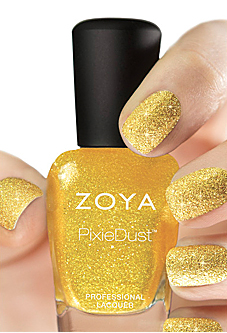 Zoya has introduced a number of Spring – Summer 2013 collections. Our favourites include their Spring Lovely Collection, made up of 6 soft shades in a range of finishes.
These shades were custom made for renowned fashion designers Peter Som and Zang Toi's Spring/Summer 2013 runway collections. We love the colour Julie from the Zang Toi runway collection, a full-coverage icy cool lilac with a metallic finish, to make us feel ultra feminine. Custom made colours for Peter Som include Neely, a full coverage spring green with a glossy crème finish; a beautiful understated colour for a cool vintage look.
Zoya's Pixie Dust Spring 2013 colours were a hit at the Baftas this year, with a number of celebrities wearing the intense matte sparkle shades on the red carpet. This summer, Zoya is introducing a new range of Pixie Dust colours with 6 more beautiful, longwearing textured shades in matte sparkle. If you're feeling daring we suggest Beatrix for a fun summer holiday look, a bright tangerine orange with a metallic matte textured finish. For a show stopping evening go for Solange, a true gold sparkle featuring a Zoya exclusive gold pigment. As always their colours are free from harmful chemicals such as formaldehyde, formaldehyde resin, toluene, camphor and dibute phthalate.
Butter London have brought out a Summer Holiday collection of 6 shades, complete with their trademark quirky names. We love their Poole nail lacquer; a cool robin's egg blue crème inspired by the seaside town resort. With their '3 Free' nail lacquers (free from formaldehyde, toluene, DBP or parabens) you can change your nail colour as often as you like.

Here at The Luxury Beauty Company HQ we went a little colour crazy and tried on every shade of Butter London nail lacquer we had in stock! After much debating and a bucket of nail lacquer remover, we came up with our top 5 colours.
5th - Blowing Raspberries
4th - Knackered
3rd - Tea With The Queen
2nd - Toff
The overall winner was…(click to find out).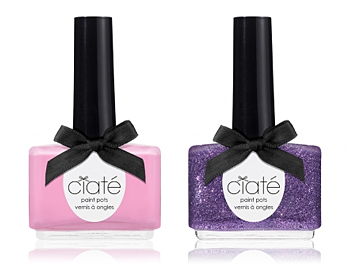 As always Ciate have pushed the boundaries of nail lacquers with their renowned Caviar Manicure collections. We love Black Pearls for a glamorous evening look or Rainbow for a fun colour explosion. Both contain tiny pearls to give your nails a textured finish. For something a bit different try their Velvet Manicure collection in Blue Suede or Mink Cashmere for a touch of decadence.
If you don't want to be quite so daring why not try their Fairground collection. You'll find a range of beautiful shades in both glitter and crème finishes. Choose Helter-skelter, an eye-catching glittery purple for a night out or Candy Floss, a crème pastel pink for a fun daytime look.
So make the most of the long summer days and experiment to your heart's content. Use your nails as a fashion accessory and a means of showcasing your personal taste and style. Or just go crazy and try a different colour on every nail!
LBC signing out!